Spoiler Alert!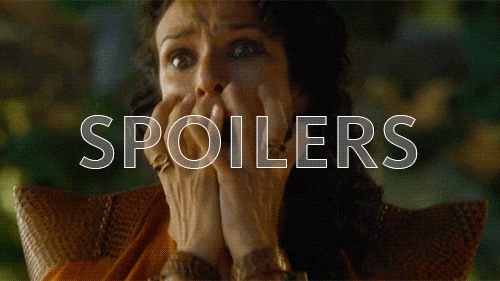 If you're going to "Secret Cinema presents Blade Runner – The Final Cut: A Secret Live Experience" and don't want to know anything please stop reading. If you're one of those people who don't mind spoilers, carry on.
On Friday 20th April the Jigowatt team were transported to World Terminus in Camden London to take part in "Secret Cinema presents Blade Runner – The Final Cut: A Secret Live Experience".
From the moment we arrived, we were met by a stylish, friendly and articulate off-world immigration officer.
She took us immediately through the entrance gate, past some burly LAPD security guards and through check-in, where we learned we would be sent on an undercover mission to infiltrate and report back on the seedy underbelly of Downtown LA and the "shady industrialist movement" happening in Sector 4.
We were thrown in at the deep end immediately, with little time to contemplate what we'd been told before moving us into a caged area and the journey for the night officially began.
As detectives, we were "thrown in" with the Riff-raff right from the word go, listening to an industrialist shouting about replicants and complimenting those of us who were clearly LAPD detectives on our attire before blowing our cover.
With our cover blown, we were whisked through the bustling central area with neon lights, rain and pungent smells of street food.
Having splashed out for the more expensive tickets to the event, we were offered a few more luxuries and preferential treatment as we progressed through the evening. This started with a shot of Johnnie Walker from the Sergeant, and being led to a private LAPD bar… "We, at the LAPD work hard; so we play hard too!"
Our orders were simple, find and report on any illegal activities to get promoted to Blade Runner status.
After another brief drink in our private bar, we ventured out once again to the bright lights and started investigating.
We ran into a few colourful characters, including:
Hassan, an illegal "live animal" salesman (who took "currency" for divulging info, but refused to provide any)
A very enthusiastic Treasure Island fan who had one of us read (in a pirate voice and standing on one leg) to a group of ~20 brilliantly dressed attendees before being sent to investigate again
Black market sellers
Pris, Deckard and Roy Batty
Two replicants who were "forced to fight" by rogue LAPD detectives
We ate spicy noodles with Deckard, broke up a crowd of industrialists while yelling "LAPD! Get down on the ground", watched scenes and characters re-enacted and of course, got soaked in the rain, all before seeing the film.
The attention to detail, atmosphere, smells, sounds and acting was all brilliant!
Watching illuminated umbrellas and neon striped clothing undulate with the Vangelis music being played was an interesting sight too.
To top it off, we finished the night in reserved seats to watch the film while being served food and drink.